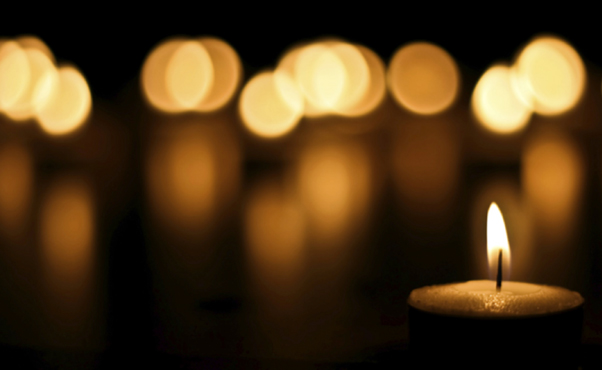 Be sure to save the following dates on your calendar. More events will be added throughout the coming months.
---
Click here for a poster of the following event to share with others.
---
United in Prayer Day
March 16, 2019
Contemplative Outreach Northeast Ohio has been participating in the annual United Day of Prayer for the last 25 years! This year we join the worldwide community to celebrate and honor the life and works of Fr. Thomas Keating, our founder and spiritual guide.
The theme this year is Celebrating the Gifts of the Journey: the Gift of Fr. Thomas Keating and the Gifts of Centering Prayer
Date and Time
Saturday, March 16, 2019
9:00 a.m. to 2:00 p.m.
Registration begins at 8:30 a.m.
Location
Trinity Episcopal Cathedral
2230 Euclid Avenue
Cleveland, Ohio 44115
https://trinitycleveland.org/about-trinity/directions/
The entrance to the parking lot is behind the church, on Prospect Avenue at East 22nd Street. Enter the address 2307 Prospect Avenue in your GPS device.
Registration
Please register in advance so we can plan accordingly. Call Kay Powers at (216) 970-9175 or email grammykaypo@gmail.com
There will be a free will offering. For lunch, please bring a brown bag lunch or visit Café Ah-Roma and Subway, which are also located at Trinity Commons. To help accommodate a large group of people, Café Ah-Roma is offering box lunches that can be ordered and pre-paid before we meet and will be ready to pick up during lunch time. The cost for the box lunch is $7.95 and includes a variety of options.
---
Retreat at Villa Maria
April 29 through May 5
See information below for date options
Theme: God is Love
Presenter: Fr. Carl Arico
Click here to learn more about Fr. Arico.
Location
Villa Maria Education & Spirituality Center
2067 Evergreen Road
P.O. Box 424
Villa Maria, PA 16155
This event is planned by the Pittsburgh Chapter of Contemplative Outreach with support from the Northeast Ohio Chapter.
Cost for retreat will be determined and identified in January, along with early registration information.
Dates
Weekend Retreat Only. May 3 through May 5, mid-day Friday through Sunday
Silent Retreat Only. April 29 through May 3, Monday through mid-day Friday
Full Retreat (silent retreat + weekend retreat). April 29 through May 5